Yes, baby capsules and/or child seats are covered up to $500 per item. We follow the recommendation that baby or child seats be replaced following a moderate to hard impact. There's a simple process to include the baby seat in your claim – here's how you do it:
Click

here

to make a claim online.
When you get to the Claim Submission page click on the 'Add file' button to upload a clear photograph of the baby seat.
That tells us you wish to claim for it as an accessory that was permanently fitted to your car - we'll contact you by phone to discuss it further.
Click on this icon to see how it's done.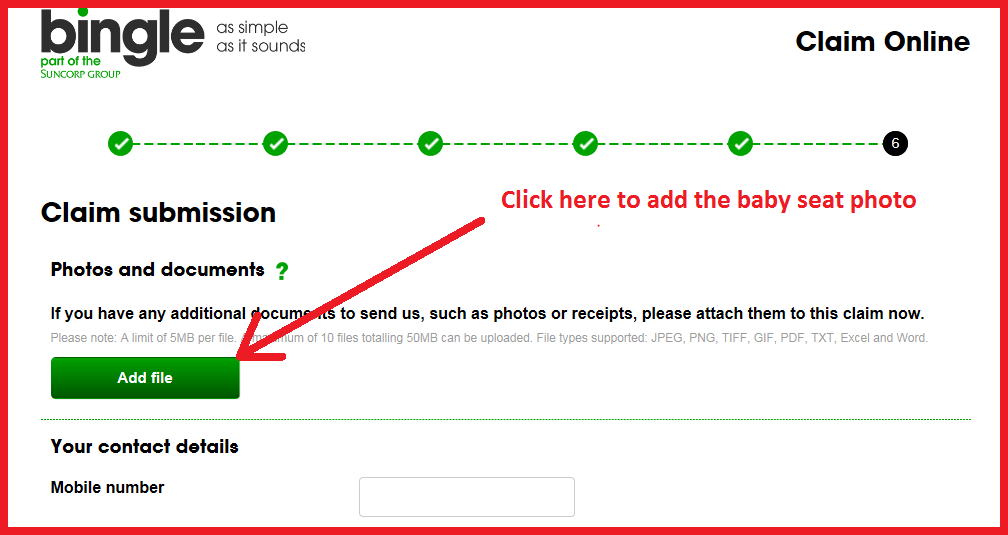 What if I didn't include the photo when I lodged the claim?
Don't worry, you can add it after claim lodgement by logging on to your claim here. On the Claim summary page scroll down to the Upload documents section to upload the photo.
Click on this icon to see how it's done.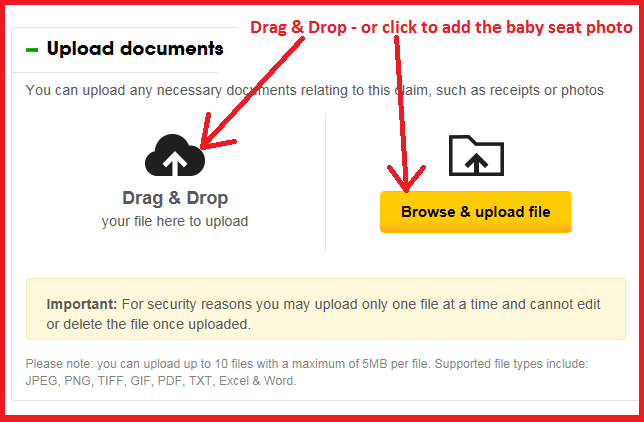 Click here to make your claim.