You don't need to cancel your policy to make most changes. Click here to find out more about updating almost anything - even swapping the car on the policy.
But if you need to cancel your policy you can do it by logging in here.
You'll see a screen like this showing your policies. Choose the one you wished to cancel and click on the large button titled View and Update My Policy.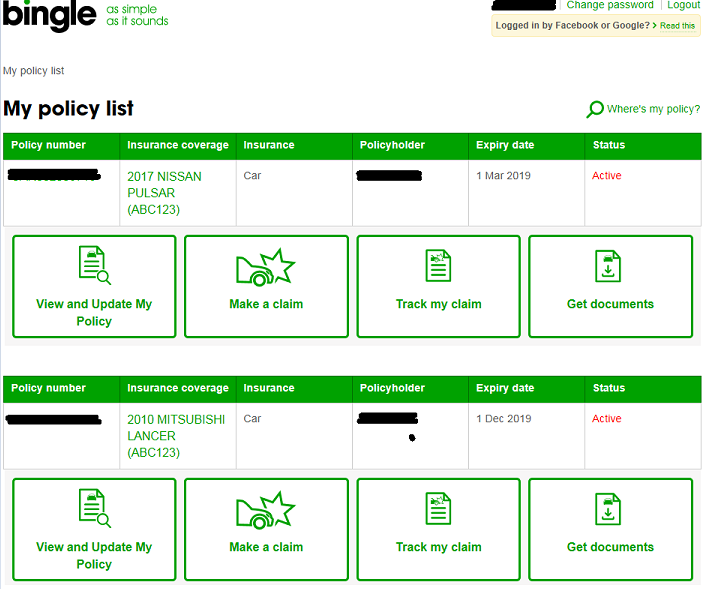 This will bring you to the screen shown below. Not only can you make many changes here but you can cancel the policy too.
At the bottom of the screen you'll see the heading My policy options. Just below that click on Cancel policy and follow the prompts. It's as easy as that.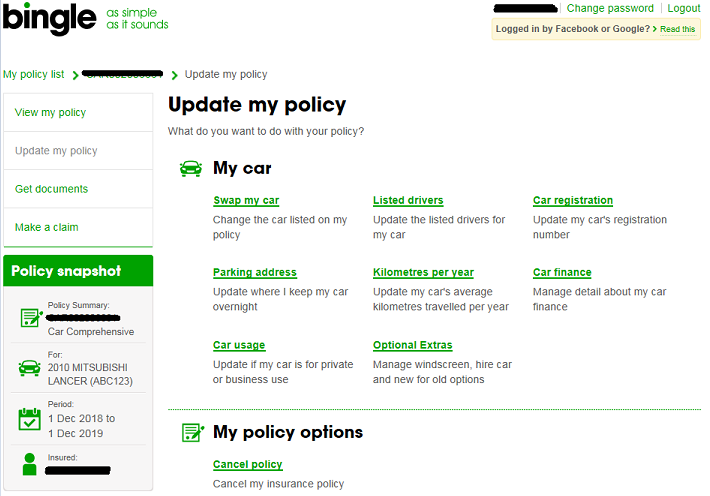 We'll be sorry to see you go, however we'll refund the unexpired portion of your premium, less any non-refundable government charges, if the refund is more than $1. 
Sometimes you can't cancel the policy yourself. If you're having problems check out our article called I've tried to cancel my policy but it won't work.