You can change or update the card your monthly instalments are paid from.
We accept Visa or Mastercard credit and debit cards. 
To do this simply click here to login to Manage your policy.
Once you've logged in you'lll come to the screen below, showing your current credit or debit card details. 
Click on Update payment details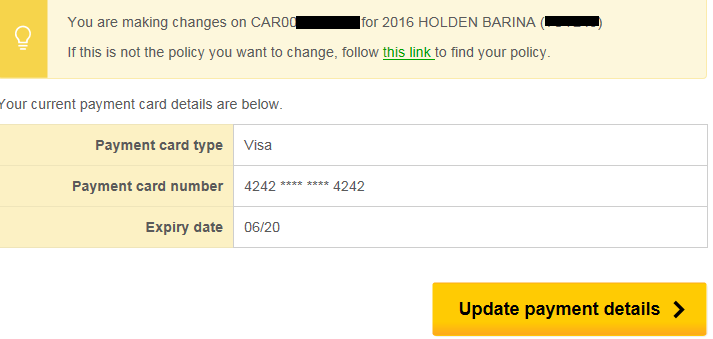 And you come to the screen shown below, where you enter the new credit or debit card details, and then click on Submit.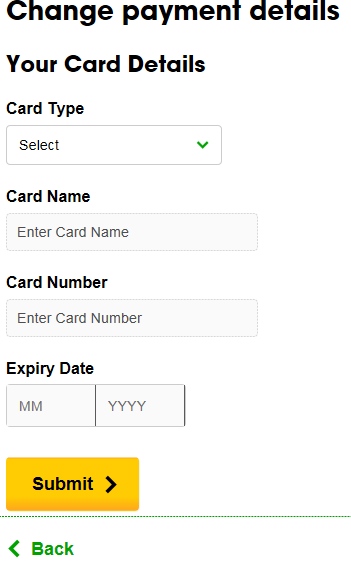 Which brings you to this final screen to confirm that the new card has been updated. 

If you pay your premium annually wait until you receive your renewal notice. Then you'll be able to change the card details and pay your premium for the next year.