Annual payments
If you pay annually you will not be able to change your payment card by accessing your policy online before your next renewal.
At renewal you will be able to change from paying annually to monthly instalments and provide us with your preferred payment card, however please ensure you do this before the due date as monthly policies will automatically renew.
If you want to change from monthly to annual or vice versa before your policy is due for renewal you will need to cancel your existing policy and set up a new one. 
If you are renewing your policy and you want to change your payment frequency see How do I change my payment frequency? article in the Help Centre.
Instalments
You can switch the card your monthly instalment is coming out of, as long as it's to another Visa or MasterCard credit or debit card.
To do this simply login to Manage your policy and select 'Policies' (see image below).

You'll then be presented with a list of your policies with Bingle – select the one that you'd like to update your payment card details on (see image below).

Once in policy summary page, select 'Update my policy' from green left hand menu (see image below).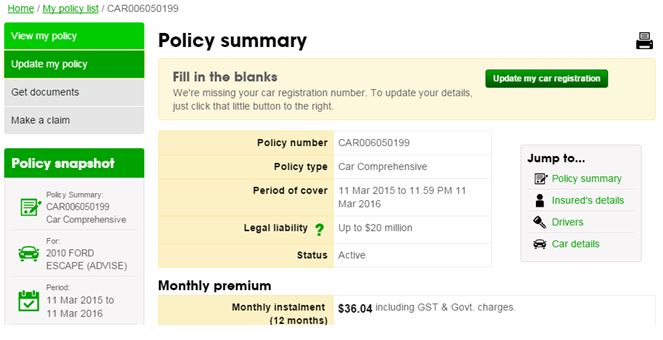 Once on the 'Update my policy' page you'll need to scroll all the way to the bottom and select 'Payment details' from under the My policy options section at the bottom of this page.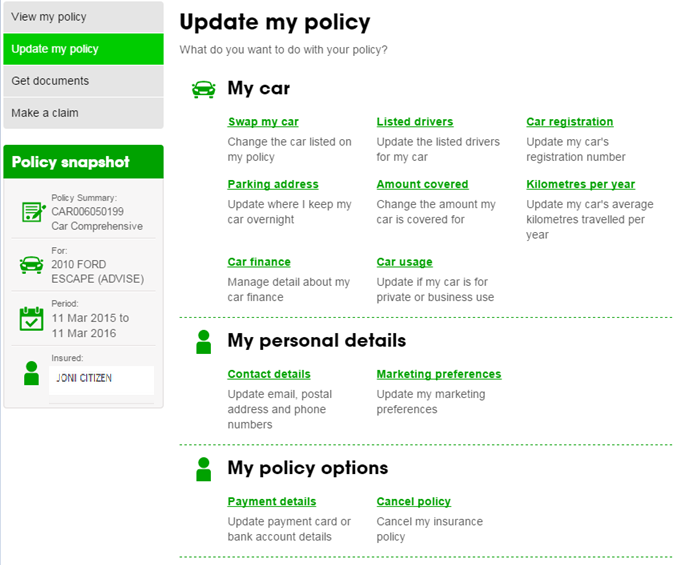 From the Change payment details page, check your card details and if you want to change them hit 'Update payment details' to take you to the secure transaction page.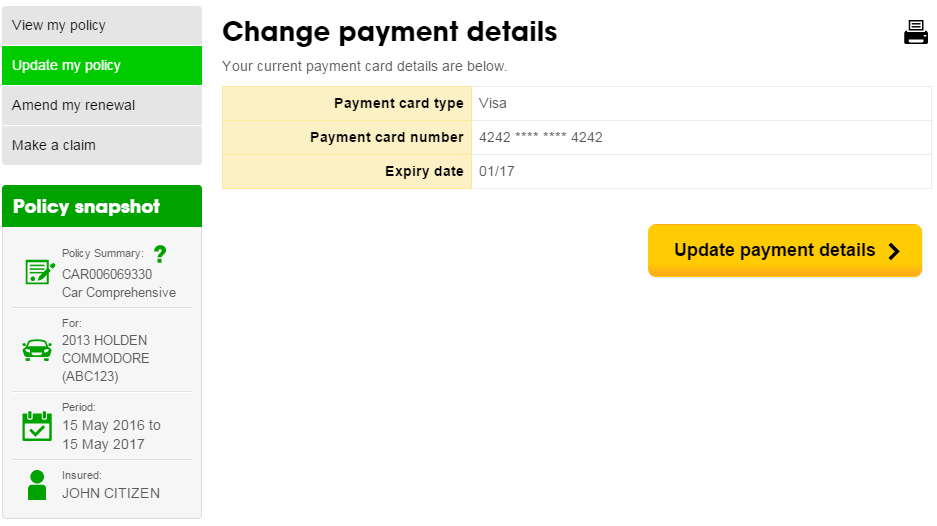 From the Bingle Secure Transaction page, select the credit or debit card type and enter the name on your card, your card number and the expiry date. After this, hit 'Submit' and your policy will be updated with your new card details.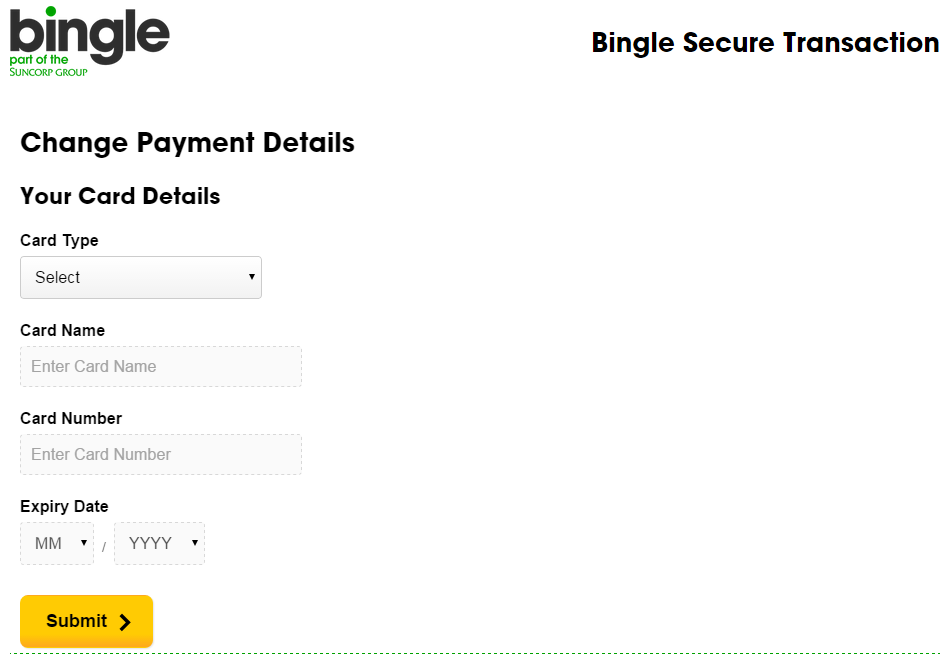 Once your new card details are uploaded successfully you are all done!