You can do this at any time during your period of cover. However, if your policy is in renewal, some actions are limited. If you can't change the option through the Update my policy option, you may be able to change it by stepping through the Renew my policy option.
If your policy is due for renewal and you want to change any of the following:
Listed drivers
Kilometres per year
Car finance
Car usage
Optional extras
Then the above can be changed by clicking Renew my policy, and following the prompts.
If your policy is not due for renewal, click here to login.
Click on the box marked View and Update My Policy for the policy you want change
You'll come to the Policy summary page
Click on Update my policy on the left side of the page
It will take you to the page shown below
Click on the change you'd like to make and follow the prompts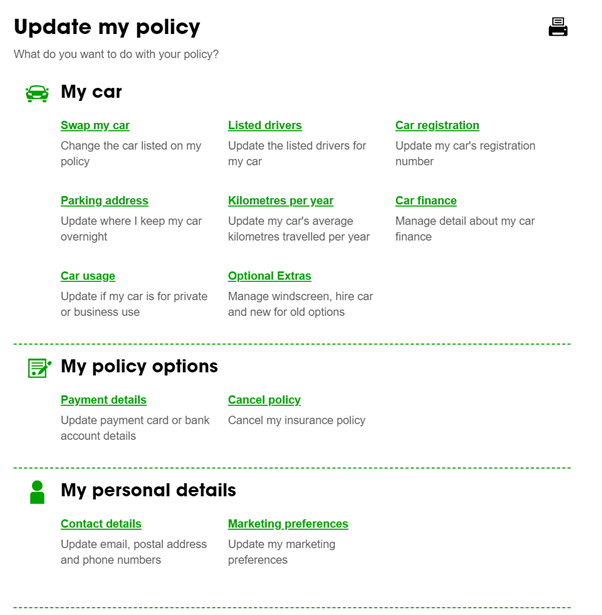 Changes to your policy can also change the premium you pay. Once you've made the change, you'll be notified if there's more to pay or if you're owed a refund (if you pay annually), or the change in monthly instalments (if you pay monthly.)