If a direct debit hasn't gone through you can make a manual payment by following these steps:
Log into Policy Self Service

If you've forgotten your email or password, click here

Select the policy you'd like to pay
Under the Policy Summary, you'll see a Monthly Premium segment (Pictured below)
Click on the yellow button to make the payment.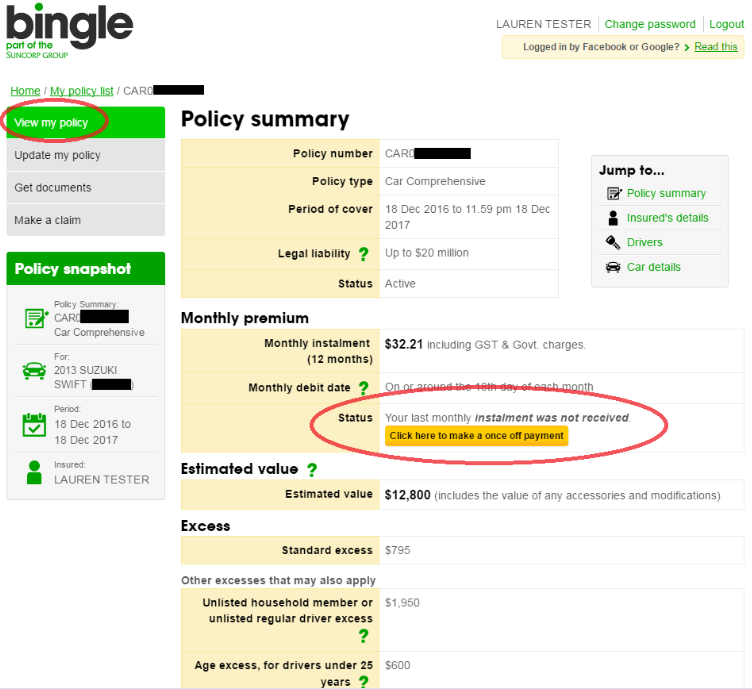 Please note - you can't make a manual payment a few days either side of a direct debit date.
If your instalment payment is unsuccessful and you don't make a manual payment it's helpful to know that your policy will still be covered for up to 14 days past your original debit date. And we'll make second and third attempts to debit the funds. Click here to find out more about it. 
This diagram shows the days in the monthly cycle when the payment option button will appear. If it doesn't appear it means we don't want to double charge you. 
If the payment didn't go through because the card details were incorrect you can click here How do I update me payment information? to find out how to fix it.