You sure can. Just head to Manage your policy and login
Click on the box marked View and Update my Policy for the policy you want to change
This will take you to the Policy summary page 
Click on Update my policy on the left side of the page
You'll come to the page shown below.
Click on Swap my car and follow the prompts.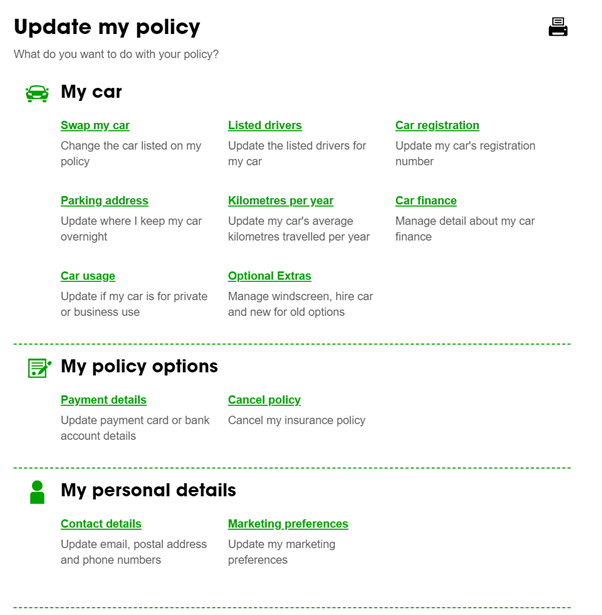 If your new car costs more to insure, you might need to pay an additional premium – but if it costs less, you could get a refund.
If you're not ready to say goodbye to your old car just yet, we'll still cover it for you. You'll just have to start a new policy for your new car.