I need to cancel my policy. What do I do?
Remember you do not need to cancel your policy to make changes for things like adding or removing drivers, changing kilometres driven, swapping cars or updating your financier. It's easier to just login and make a change so head over to managing my policy first to learn how to make your change before cancelling and having to start a brand new policy.
To cancel your policy, click here!
If you have ONE policy with Bingle, you will see this screen: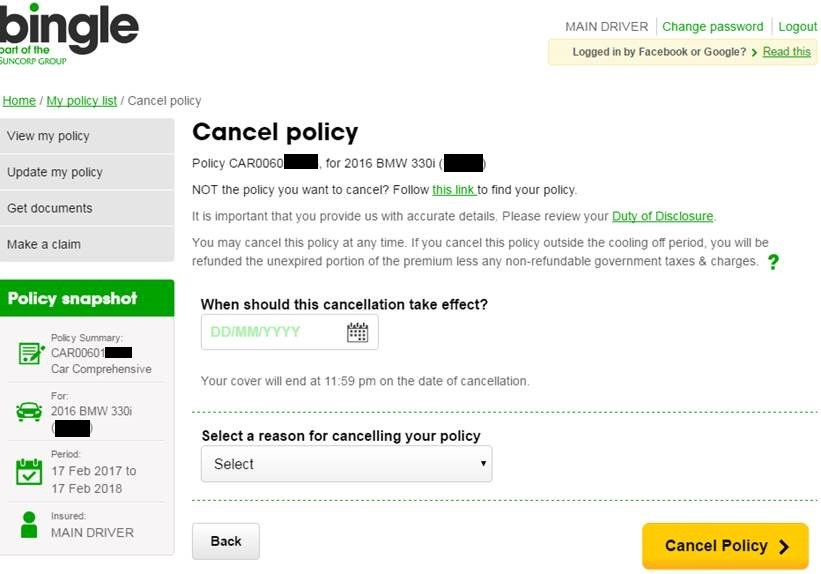 If you have MULTIPLE policies with Bingle, you will see this screen: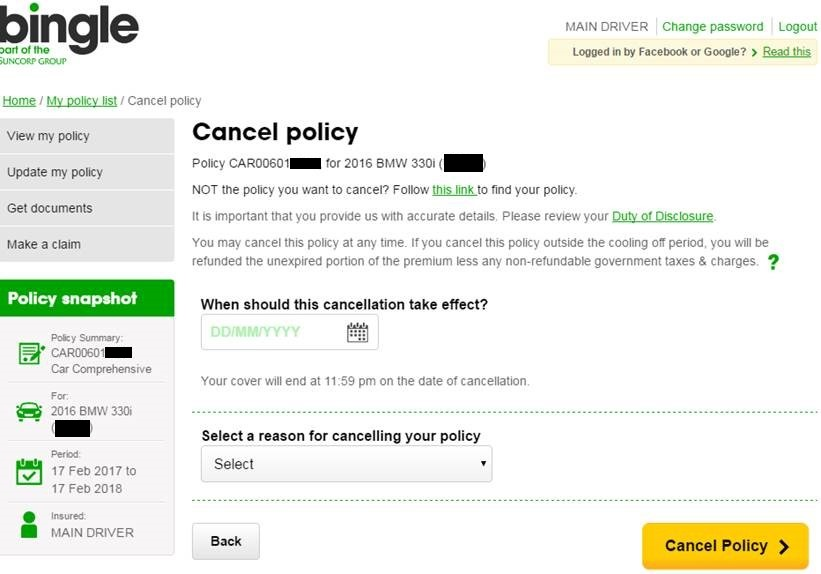 Simply select the policy you would like to cancel from this list. 
From the Cancel Policy page above, select the date your cancellation should take effect (only future dates can be selected) and reason for cancelling your policy. After this, hit 'Confirm' and your policy will be cancelled.
We'll be sorry to see you go, however we'll refund the unexpired portion of your premium, less any non-refundable government charges, if the refund is more than $1.